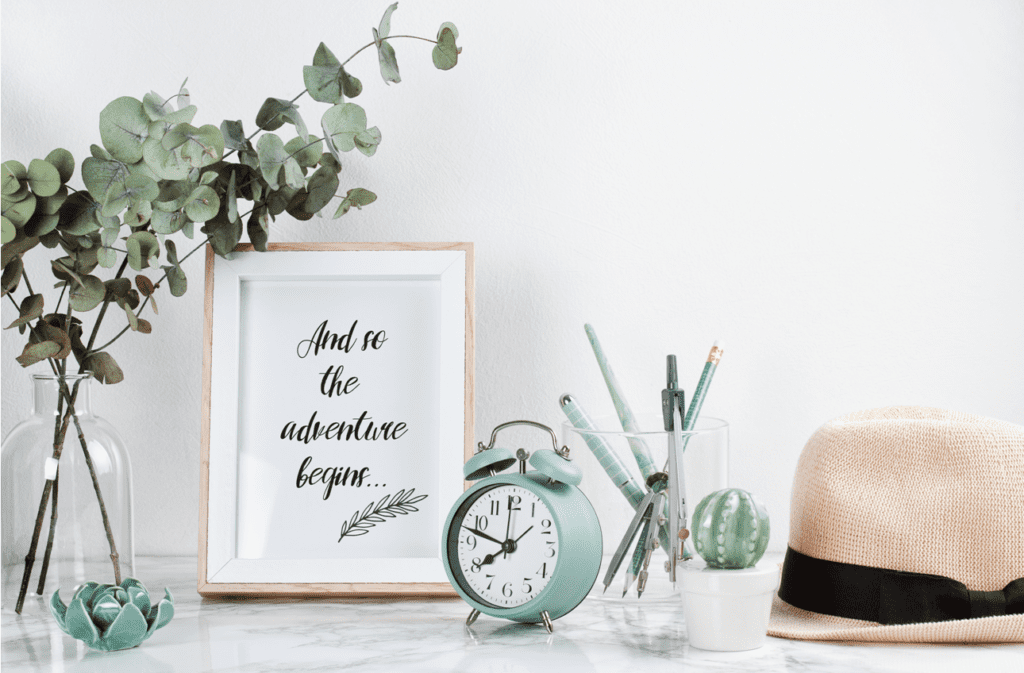 Wow! I honestly cannot believe I am writing this. Here, Now. The old saying is true, "Never say never." I admit it. I said it. A lot. I said I would NEVER write a blog. I could not see how that would EVER be part of my reality.
Well, fast-forward almost three years to the day since I started S.T.O.R.E. by Steph, and here I am. The tunnel I was looking through is a bit wider now. I'm able to breathe a bit more, and can look left and right, instead of just straight ahead.
I realize now that saying 'never' was my reaction to being overwhelmed. Think about the last time you were overwhelmed. Were you open to new opportunities or to getting out of your comfort zone? Probably not. I work with people who are overwhelmed every day. I often describe what I do as 'tackling the overwhelm.' You see, I've been there. I get it. I'm human and I still get overwhelmed. The fact that people who are overwhelmed by the chaos and disorder around them have the courage to reach out for help is awe-inspiring for me and I don't take it lightly. I know that if someone is calling me they have likely been thinking about making a positive change, trying something new and getting out of their comfort zone. I'm humbled to be the person they are reaching out to for guidance and support.
S.T.O.R.E. by Steph is the result of my soul searching and trying to figure out what I wanted the next chapter of my life to look like. Going back to work after a 15 year sabbatical to raise my boys raised so many questions. Did I want to go back to the corporate world? Were my skills still relevant? Would I have to miss my kids' sporting events and carpooling? You see, I'm an all-in type of person, which means I put a ton of pressure on myself and I don't do anything halfway. So, this decision weighed on me for what seemed like ages. Once I decided to move ahead I had a singular focus – to help people gain a sense of relief and control of their surroundings. The way I approached this was to setup a legal entity (my business), join the leading professional association in my field, one that requires education and adherence to a code of ethics (NAPO), and then jump in and get to work. Writing a blog was THE LAST thing I considered. Who has the time? Who reads them? Boy, was I wrong. These past few years have been so rewarding for me and I have learned so much. Each client teaches me something about strength, vulnerability, resilience and courage. I realize that I can share what I learn through this blog and can hopefully reach and help many more people than I could possibly help in person.
S.T.O.R.E. is an acronym for Solutions to Organize, Revitalize and Energize. I picked this name because it truly represents how I feel about the transformations that occur when we get organized. Your space becomes revitalized and energized when you clear the distractions and the things you no longer need. You make room for intentional living and you become more energized. I have always believed this to be true for my clients. What I didn't realize at first was that I would become revitalized and energized as well. I view the connections I have with my clients as a gift. The relief and confidence they feel as they make sometimes-tough decisions and organize their homes or offices seems to find its way to me and I feel relieved and energized along with them.
So, welcome to my first Blog post. My intent is to provide you with helpful tips, strategies and perspectives as you continue on your own personal journey. I want you to know that the overwhelm is manageable, and that some of your 'nevers' may actually become welcome realities.